Products
Pure white PU Cornices

Model: OY9093
Description:
1. Low cost: the surface painting is finished and installation time is very short; can be planed, sawed, nailed, and glued by yourself, 80% cost saved than using wood and concrete.
2 Light weight: good resilience and tenacity, light and hard,.
3. Entirely: classic, elegant and uniform.
4. Fire-proof: reach the standard of no combustion.
5. Water-proof: no moisture absorbing, water permeation and mildew arising.
6. Anti-erosion: resist acid and alkali
7. Environment protection: using polyester as raw material to avoid lumbering.
Sites suitable: House, Restaurant, Hotel, Salon, Club etc.
More details,pls contact me:MOB/Whatsapp:86-18268360950,Skype:frankpvc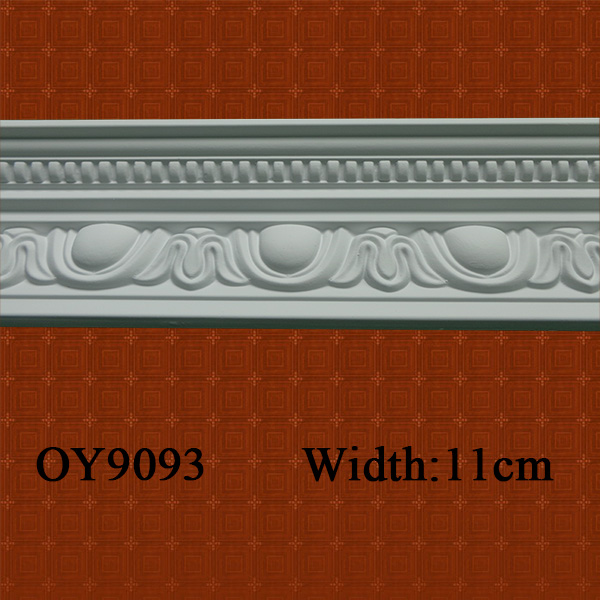 Contact Us